A selection of articles
The London Review of Books
Over the last three years, more than two thousand Extinction Rebellion protesters have been prosecuted, mostly in the magistrates courts for minor offences, typically sitting in the road and refusing to move. A handful of cases, with charges carrying more serious penalties, have been escalated to the crown courts to be heard before a jury. Seven Extinction Rebellion crown court trials have now concluded and a clear trend has emerged. Juries are extremely reluctant to convict climate protesters even when they have no defence in law.
The first sign of hesitancy came in December 2019 at the trial of three people for obstructing a train during a protest on the Docklands Light Railway. After the judge ruled their planned defence inadmissible, the jury returned a guilty verdict 'with regret'. Outright mutiny followed in April 2021 at the trial of six people charged with criminal damage to Shell's London HQ. In directing the jury, the judge was clear there were no legal grounds for a not guilty verdict. All the same, the jury acquitted. 'Perverse verdicts' of this kind, also known as jury nullifications, are extremely rare. In the English legal system, a jury has absolute liberty to rule as it chooses; its verdict is beyond review or sanction.
One of the defendants, Senan Clifford, told the Shell jurors in his closing statement:
A true verdict means that you make a conscious consideration of the law, as the judge has outlined it; that you think carefully about what he has said, but then, that you do not necessarily follow it. It is your decision.
Peter Hain observed in the Guardian at the time that 'the law is out of step with the public.' Faced with the prospect of more perverse verdicts by rebellious juries, Hain suggested the Crown Prosecution Service should halt all pending Extinction Rebellion trials 'on the grounds that the law readily provides: that they are "not in the public interest".'
But Extinction Rebellion jury trials have continued to stack up, and so have acquittals. Last December, an Inner London Crown Court jury unanimously cleared six protesters who stopped a DLR train at Canary Wharf station in April 2019. In January, another acquittal followed for a similar action at Shadwell station, also in 2019. Unlike Shell, these were not perverse verdicts. Both trials followed a landmark Supreme Court ruling that reinforced the rights of peaceful protesters, strengthening their chance of a defence in law and giving jurors far greater leeway to find in their favour.
The Ziegler judgment (which upheld the acquittal of four anti-arms protesters in a case that predates Extinction Rebellion) established that a peaceful protest can still be lawful even if 'deliberately' disruptive. Articles 10 and 11 of the European Convention on Human Rights provide protesters with a 'lawful excuse' for offences committed during such a protest. What criminal courts must decide, the Supreme Court justices ruled, is whether a conviction would be a 'disproportionate interference' in those rights when balanced against the rights of others. Crucially, in the Canary Wharf and Shadwell trials, Justice Silas Reid gave responsibility for answering that question to the jury.
A phrase often repeated by judges hearing Extinction Rebellion cases is that theirs are courts of law, not 'morality'. I've followed all seven Extinction Rebellion crown courts trials, as well as countless magistrates' court proceedings. They turn invariably on the question of 'morality'. A not guilty plea is rarely a direct dispute of the charge: defendants do not deny the actions they are accused of, but argue they were justified, either under human rights law or the common law of necessity (when a crime is committed to protect human life, like breaking a window of a burning house to rescue those trapped inside), or because they were seeking to prevent another, greater crime.
There is also an approach based on the notion of consent and known in XR circles as 'Sid's Sandwich', after the Shell defendant James 'Sid' Saunders. According to this defence, the members of an organisation targeted by Extinction Rebellion would, if made aware of the true facts of the climate emergency and their own complicity, have consented to the action, much as someone with a nut allergy might at first be angry if you snatched their sandwich, until you explained that it contained peanut butter.
Many hours in all these trials are spent on legal arguments between judge and counsel about what evidence may be put before jurors and how they should be directed. At the Shadwell trial in January, the jury was presented with two sets of undisputed facts:
1) At 6:45 a.m. on 17 October 2019, a female vicar in her late seventies, accompanied by a male vicar in his fifties, used a retractable ladder to climb onto the roof of a train they had just left while another man in his eighties superglued his hand to the outside of the carriage. Members of the public expressed irritation, before police arrived to remove them and the train was returned to service.
2) The scientific consensus on the effects of rising carbon emissions includes: collapsing ecosystems; increasing frequency and severity of extreme weather events, primarily in the Global South with the North starting to feel the effects; large parts of the world set to become uninhabitable; and the inadequacy of the predictions themselves, as earth's systems come closer to irreversible tipping points.
One of the defendants, Rev. Sue Parfitt, told the jury that her 'outrageous action' was inevitable in view of the UK government's 'outrageous inaction'. She asked them to weigh the minor disruption caused by a 77-minute delay to London commuters against the catastrophe of runaway climate change. The jury returned their unanimous not guilty verdict after two hours.
The home secretary, Priti Patel, is trying to rein in public protest, and the current crop of prosecutions is under scrutiny. At the most recent trial in January, for the fourth and final railway protest of 2019, Justice Silas Reid dismissed the human rights defence. Uniquely for an XR action, the train stoppage at Canning Town sparked a violent response from groups of frustrated passengers. Articles 10 and 11 of the ECHR provide no protection if there is a 'danger to public order'. Reid ruled that 'a properly directed jury could not reasonably conclude that a conviction in this case would not be proportionate.' Denied the chance to decide for themselves, they duly delivered a guilty verdict. Their foreman was allowed to read a statement to the effect that it was based purely on legal procedure but that they wholeheartedly supported the protesters' cause.
Canning Town bucked the acquittals trend, but the jury's reluctance may worry the CPS and the home secretary as much as the Shell jury's perverse verdict. How wide the gap is between the government's dislike of climate protesters and the public's support for them looks set to become clearer. A further thirteen Extinction Rebellion jury trials are already scheduled with more expected for the spin-off campaign Insulate Britain.
April 2022
The Guardian
Extinction Rebellion prosecutions showed the spectrum of climate protest
There were professionals and parents, tears and eloquence, as the courtrooms filled to overflowing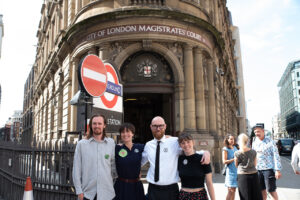 In the past two years, I have spent a lot of time at City of London magistrates court. As part of Extinction Rebellion's media team, I have followed the mass prosecution of hundreds of peaceful climate campaigners. 
It began with plea hearings for those charged after our April protests. Every Friday through the summer and autumn of 2019, two courtrooms filled to overflowing with XR defendants, their friends and supporters. The media coverage of April had showcased the young and the flamboyant, but the people who appeared were from across the spectrum: professionals, parents, retirees, the vast majority first–time activists. 
The high point of those Fridays was the guilty pleas. In groups of six or seven, defendants took turns to explain their actions as mitigation before sentencing. Most read statements written in advance. Some spoke about the science in great depth, others gave heart–wrenching accounts of fear and grief, of the mixed emotions at the birth of a new grandchild or the renewed hope that came with action. 
Often they pointed out the difference between the legal definition of guilt and the moral kind, respectfully refusing to be contrite. If they accepted guilt at all, it was for having not acted sooner, for having wasted decades politely writing letters while the climate crisis escalated. At times some became too choked up to continue, at which point Sylvia, the list–caller, would approach with tissues and gentle words of encouragement. 
After each statement, the judges would often praise the speaker's eloquence and moral integrity and summarise what they had heard. One judge would often add to them. "You talked about the civil rights movement," he might say, "you could also have mentioned the suffragettes." Or: "You spoke of wildfires in Australia, you could also have said Siberia." 
One particularly tearful day, a defendant read an excerpt from Carl Sagan's Pale Blue Dot, inspired by a far–off image of the Earth taken by the Voyager space probe. "Look again at that dot. That's here. That's home. That's us. On it everyone you love, everyone you know, everyone you ever heard of, every human being who ever was, lived out their lives." "Well, I for one," the judge responded, "will be looking up that image." 
For all those who pleaded guilty, just as many chose to go to trial. By late autumn 2019, with trials for the April protests well under way and a new set of plea hearings starting for the second wave of protests that took place in October, there were days when every courtroom at City of London magistrates court was hearing XR cases. Covid and the lockdown did not slow the pace, with prosecutions for the September 2020 protests being added to the mix. It fuelled a growing sense of outrage among protesters, as people were summoned from around the country to attend group trials even as hospital numbers peaked. 
No defendants denied their actions. Most argued their rights to freedom of expression and assembly as set out in the Human Rights Act. But mainly they argued necessity, an ancient piece of case law that excuses criminal acts intended to prevent a greater harm, like breaking the window of a burning house to rescue those trapped inside. 
But while no judge has ever challenged the urgency of the science – with one even telling defendants: "You must succeed" – none has accepted the necessity defence. Aside from technicalities, what is left are moral arguments, and as judges have said repeatedly, theirs are courts of law, not of morality. This response is being met with a mounting campaign of contempt of court. So far, 11 people have glued on and livestreamed from the courtroom, with most of these sentenced to prison time. 
Although the trials will continue for a while, the September pleas are petering out and with them new prosecutions. But as lockdown eases, XR has plans to return to the streets, and I will no doubt be seeing far too much of City of London magistrates court. 
April 19, 2021
Which?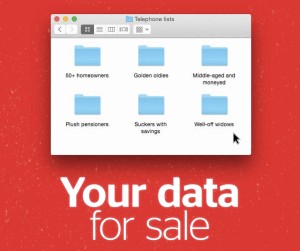 Undercover Investigation: Your data for sale
Personal and financial data is being traded on a huge scale – and sometimes illegally – with a shocking number of brokers apparently willing to sell to anyone who comes calling
PDF (subscription only)
Plain text
National coverage includes: The BBC; The Independent; The Express
Passing the buck
Recent crime figures show disturbing levels of online fraud. Is enough is being done to help the victims?
PDF (subscription only)
Plain text
openDemocracy
How long before the MOD's flying panopticon starts spying on us?
Technologies developed by the military for use against foreign enemies have a habit of finding their way into the hands of civilian police forces

The Guardian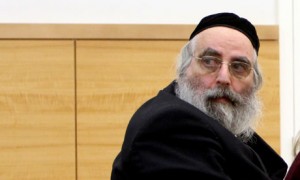 Investigation into Brooklyn's Orthodox child abuse cover-up
Silence and self-rule
Brooklyn's ultra-Orthodox rabbis claim they are co-operating with authorities over child sex abuse. But victims say they are being persecuted – and that the DA is doing little to help
Brooklyn DA accused of failing to tackle Orthodox Jews' cover-up of sex abuse
Critics say Charles Hynes has failed to wrest control from rabbis who refuse to co-operate with secular authorities
Brooklyn's ultra-Orthodox Jews rally behind accused in child abuse case
Forthcoming trial of Nechemya Weberman reveals bitter divide in community over the reporting of abuse to secular authorities
Ultra-Orthodox Jews turn out by the hundreds for accused sex offender
Tempers flare on street outside Brooklyn hall while inside the Satmar Hasidic sect raises money for Nechemya Weberman
Brooklyn DA defends handling of ultra-Orthodox child abuse cases
Charles Hynes dismisses criticism of his record and denies giving Orthodox Jewish offenders special treatment
Brooklyn DA refuses to release details of Orthodox sex abuse suspects
Refusal to grant FOI request marks acknowledgement by Charles Hynes that suspected Orthodox child abusers receive special treatment
The Atlantic Cities
Parking spots are replacing vibrant street life in Yangon
The social life of Myanmar's principal city takes place in sidewalk cafes. But they're in danger of disappearing as the city embarks on a road-widening effort
The Daily Beast

Gay Orthodox Jews sue over therapy that claims to 'cure' them
The first legal challenge to the controversial practice of 'reparative therapy' for gay Orthodox Jews could have far-reaching impact for Judaism's treatment of lesbians and gay men
The New York Times

A country home, by a modernist at play
A unique 20th-century gem designed by John M. Johansen fits neatly into the weekend lives of a Manhattan architect and designer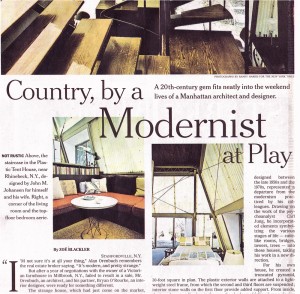 An archeological rehab
A British-born art restorer breathes life back into an 18th century farmhouse in Cahors, France
The Times Educational Supplement

Leading the way forward
As the military dictatorship in Burma begins reforms, could the innovative Pre-Collegiate Program produce some of the country's future leaders?
Gun violence triggers plan to arm teachers
US legislators take steps towards allowing firearms in the classroom
Scream rooms, locked closets and duffel bags
The use of seclusion rooms to control mentally disabled children is alarmingly widespread in US schools
The young victims of a drugs war
Schools in El Paso, Texas are filling up with traumatised children escaping the Mexican drugs war
'Trigger law' allows parents to call the shots
A new breed of laws are handing parents a weapon against their children's failing schools
Teacher heros in Superman's wake
The documentary American Teacher's sentimental portrayal of the profession adds little to the education debate
What to spare, what to share and where to begin with 9/11
A new curriculum could make it easier for teachers to broach terrorist attacks with pupils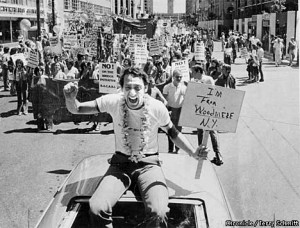 California aims to end the widespread ignorance of gay history in US schools
Liberal state introduces legislation to raise awareness of notable events and people in LGBT history
Exposed: biggest cheating scandal in US history
Deception that extended to 44 of Atlanta's 56 public schools saw teachers gather at cheating 'parties' to alter test papers
Hiring heroes for a fistful of dollars
A maverick head in a poor New York district has lured a crack team of 'master teachers' with salaries of $125,000

Darwin deniers' unevolved ideas 'stuck in 1910′
It's unnatural selection as a biology teacher's plan to discuss a trip to the Galapagos Islands ends in his early retirement
Columbine grief sparks campaign for compassion
US massacre victim's dream of 'chain reaction of kindness' is realised as her father brings anti-bullying message to schools
Mind games on the menu in the fight against obesity
Psychologists have succeeded in 'tricking' children into eating healthy food –  by tapping into their laziness
Waiting for "Superman": Despair, villainy and no hero to save the day
With a documentary about the failure of American public schools about to open in New York, the American teachers' union is braced for impact
The Times

Little Dancer points to sensational discovery of Degas sculpture hoard
A previously unknown set of plasters is either one of the most extraordinary art finds of the past 100 years or one of the most exquisite frauds
Bollywood's Unforgettable World Tour extravaganza fails to woo Westerners
The first leg of the Bachchan's Unforgettable World Tour has failed to expand Bollywood's appeal beyond the Indian diaspora
Gunther von Hagens' Bodyworlds opens at the O2
Forget your preconceptions about the gruesome work of Gunther von Hagens: The controversial anatomist has a new show and it's a cracker
The RIBA Journal

Edgar Tafel 1912-2011
Faithful disciple of Frank Lloyd Wright who broke away from Taliesin to form his own successful practice
The Guardian

Home Suite Home
With fierce competition between universities to win students, halls of residence are growing in sophistication
The Telegraph

It's a jungle up there
The idea of an eco-friendly skyscraper was unthinkable – until the green-fingered architect Ken Yeang set to work
Mind the gap
Faced with a scarcity of inner-city building land, architects are becoming ever more imaginative in squeezing new houses into unpromising spaces
The London Evening Standard

Light of our lives
One architect couple with a bold vision transformed a dreary Twenties semi into a light and spacious modern home
A perfect partnership
Architects Luke and Suzie Zuber knew only one of them could design their dream home – so Suzie backed her husband's creative streak
Wallpaper

Leicester House by SPG Architects
A retired executive's mountain retreat is also a generous space for entertaining
Building Design

Ezra Stoller at Yossi Milo
As an architect, Stoller understood the buildings he photographed. But his images became icons in their own right
Counter Space at MoMA
MoMA's latest design and architecture show reveals how kitchen design has shaped and been shaped by shifting social ideals
Refuge: Five Cities – photographs by Bas Princen
Bas Princen creates strange new worlds with his photos of Middle East fringe cities, on show at New York's Storefront for Art and Architecture
Captain America
Architect Eero Saarinen, subject of a fascinating new show at the Museum of the City of New York, gave a face to American post-war power
The Architectural Review

Vertical Urban Factory at the Skyscraper Museum
For factories to thrive at inner-city densities, they need to function vertically
600 architects compete to design a sukkah
For the Jewish festival of Sukkot, 600 architects compete to design a temporary structure, or sukkah
Crafts Magazine

Judging a book by its cover
In the age of the cheap downloadable book, illustrator Jillian Tamaki uses embroidery in her covers to convert Penguin Classics into desirable special editions
Alexander McQueen: Savage Beauty at the Metropolitan Museum of Art
How McQueen found beauty in the grotesque
The Global Africa Project at the Museum of Arts and Design
Out of Africa and going global
The Natural Order
MAD's Dead or Alive exhibition showcases contemporary artists working in a slew of unusual, natural materials, but is it craft?
Object Factory at the Museum of Arts and Design
MAD explores how designers are putting a modern spin on an ancient material, with mixed results
The art of demanding
Architect Tony Fretton is inspired by Peter Zumthor, David Chipperfield and the Apple Store